Skip to Content
Sacramento Drain Cleaning Services
Dependable access to running water in your home is a modern convenience that most of us cannot imagine living without. Don't let those reliable faucets take all the credit, though. Your Sacramento drain and sewer system need to be just as dependable in order to dispose of all that used waste water in an effective, hygienic way. When you need drain and sewer installation, maintenance and repair service in Sacramento, call the professionals at Beutler Air Conditioning & Plumbing. We'll make sure that waste water is taken out of your home with the efficiency you need.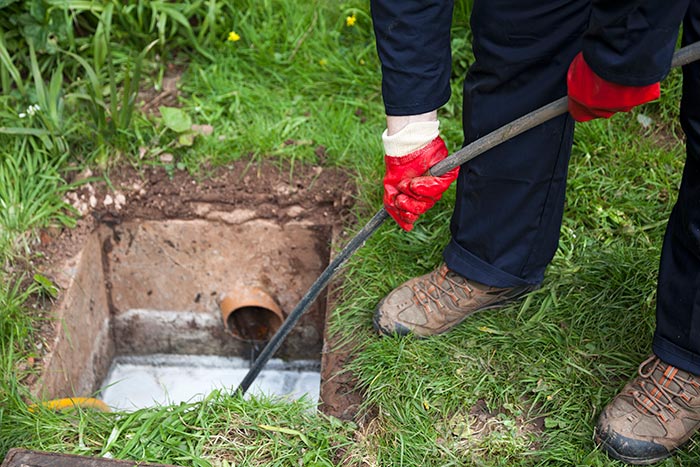 Don't Turn to a Quick Fix When It Comes to a Clogged Drain
When a drain in your home is clogged, don't be tempted to reach for harsh chemical cleaners. While they may break up a clog enough to get some water through they will likely not remove the entire blockage. Leaving part of the clog in your drain means that it will be able to build up more quickly the next time, and there will definitely be a next time.
Call Our Expert Plumbers
In order to properly clean a drain, you must be sure that you have completely cleared any clogs. Of course, the fact that you cannot see into your drain makes that a challenge. Fortunately, the professional plumbers at Beutler Plumbing have the necessary equipment to ensure that your clog is totally resolved and that your pipes are moving water as efficiently and obstacle-free as possible. Request an appointment today!
$88 Drain Cleaning*
*Offer valid for one cable drain cleaning per household. Services must be scheduled during normal business hours (Monday – Friday, 7am – 7pm). Accessible cleanout required. Offer not avaliable during holiday hours. Offer applies to cable service only and excludes toilet auger or Scour Jet® drain services. Not valid on rain or storm drains. Additional services may be purchased at additional cost. Price of additional services will vary depending upon scope of work. Free estimates are provided prior to initiating work. Valid for residential customers only at participating ARS®/Rescue Rooter® Network locations. Not valid with any other offers, discounts or prior sales. Coupon required at time of service. Void where prohibited. No cash value.

Offer expires #expDate#
#license#