Skip to Content
Sacramento Heating Repair
Beutler Air Conditioning & Plumbing provides superior heating services in Sacramento, CA and the surrounding area. The weather in Northern California remains brisk throughout the winter months, so you will want a reliable HVAC system to keep you warm until the sunny days of spring return. Our professional team has a wealth of experience with HVAC maintenance, heating system repair, and furnace repair. Boasting unrivaled expertise, we can help you understand when you should solicit heating or furnace services, the risks of ignoring warning signs from your heating system, and how often you should get an HVAC system tune-up. Call our Sacramento HVAC service office at (916) 646-2222 to learn more.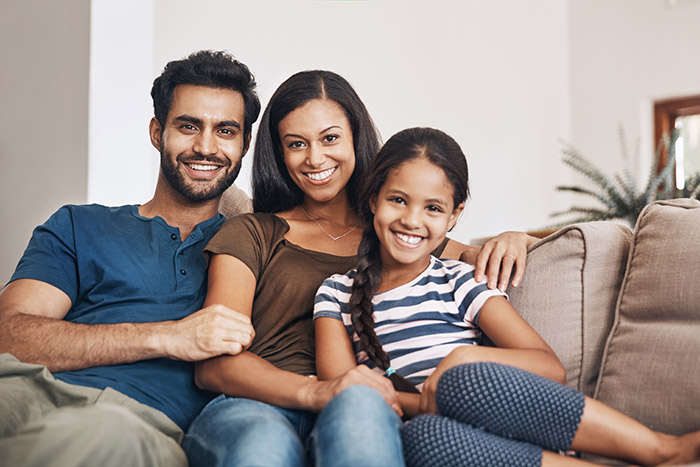 Knowing When to Get a Heating System Serviced
The best time to call Beutler Air Conditioning & Plumbing for heating services is before the temperatures begin to dip. Addressing any potential issues before you need heat in your household is ideal. It will protect against cold, sleepless nights and ensure your family's comfort throughout the season. A simple call to our office in Sacramento, CA in late summer or early fall can be the difference between the need for extensive HVAC repair services and a quick fix. When we visit your home, our licensed technicians will inspect a host of components within your HVAC system, including but not limited to your thermostat, electrical connections, blower parts, coils, and system controls. On top of fixing any malfunctioning parts, we will also clean any grime, provide lubrication for elements of your heating system that need it, and ensure your HVAC unit is operating efficiently. 
Your Heating System Requires Regular Tune-Ups
We recommend you have an HVAC system tune-up at least once annually. While you should also perform routine maintenance throughout the year – such as replacing the air filter and cleaning the area surrounding your unit – our trained technicians can provide a professional touch and attention to detail to help prolong the lifespan of your heating system. Among our HVAC maintenance tasks are cleaning the indoor and outdoor coils, cleaning the condensate pump, and visually inspecting each component for signs of wear and tear. The benefits of such heating services include increased reliability, early detection of problems, improved energy efficiency, and enhanced safety. 
Call our team today for a free estimate with an inspection!
$59 HVAC Tune-Up with a No Cost Duct Inspection*
*Standard price of tune-up is $89. Tune-up price valid for one system. Valid only at participating ARS® Network Locations. Not valid for HSP, third party, new construction or commercial customers or with any other offers or discounts, or prior sales. See service center for details. Coupon required at time of service. Void if copied or transferred and where prohibited. Any other use may constitute fraud. Cash value $.001.

Offer expires #expDate#
#license#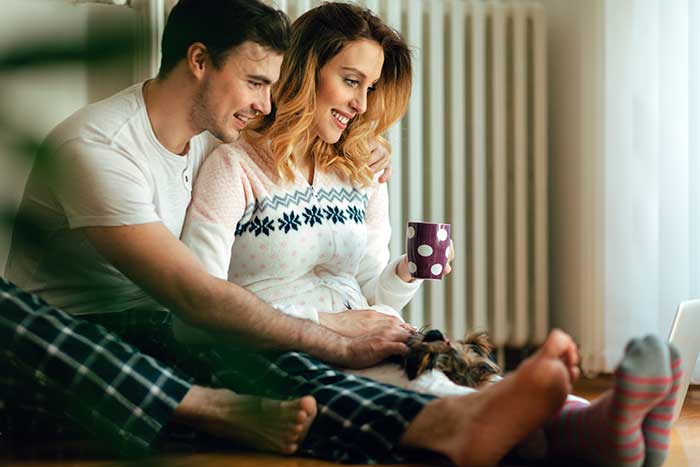 Why You Need Furnace Services in Sacramento, CA
In Sacramento, CA, your furnace must operate dependably and efficiently in the cold winter months. Beutler Air Conditioning & Plumbing offers professional furnace services to ensure your unit's viability. Our skilled technicians have the know-how to inspect your furnace thoroughly and enhance its efficiency. As part of our furnace services, we will: 
C

lear any hazardous debris in your chimney or flue that could cause 

issues such as a carbon monoxide buildup or other air quality issues

 

Check the gas pilot and ignition safety system to ensure there is no risk

 

Clean dirt and debris from blower blades, thus increasing their efficiency

 

Ensure airflow is at proper levels

 
Why Hire a Professional for HVAC or Furnace Repairs?
HVAC systems and furnaces are complicated units. It does not make sense to use your untrained eye to try to troubleshoot any issues you are having. Rely on the team of experts at Beutler & Conditioning and Plumbing to restore normalcy and proper function to your heating system in Northern California. Our skilled team will ensure things are done safely, eliminating any health risks. Additionally, because of our experience developed through years of dedication, we will diagnose and fix the issue in a timely manner using the latest technology in the industry. Furthermore, our specialists guarantee the quality of our work through our HVAC service guarantee, meaning you are protected if something goes wrong.  
Risks of Not Getting Professional HVAC Services
Simply ignoring the need for professional heating system repair services in Sacramento, CA is detrimental to your HVAC unit. Choosing not to receive an HVAC system tune-up or maintenance services could lead to a breakdown or the need for costly repairs. Worse yet, a heating system that is not operating correctly could produce poor air quality or gas leaks. Let one of our professionals perform HVAC services to minimize your risk. 
Warning Signs You Should Call an HVAC Technician
Early detection of any heating system issues can help minimize repair costs and extend the lifespan of your furnace or HVAC unit. Between regular HVAC maintenance and heating system tune-ups, pay attention to warning signs or any problems that may arise. Call Beutler Air Conditioning & Plumbing at the first sign of any of the following: 
Lack of warm air

 

Unusual noises – bangs, rattles, and squeals – from your HVAC system or furnace

 

Ever-increasing utility bills

 

Your furnace has a yellow flame instead of a blue flame

 

Your HVAC system short-cycles or runs constantly

 

Foul, unusual smells

 
Heating Maintenance vs. Emergency Repairs
Proper heating installation and regular maintenance is the best way to avoid repairs for your heating system. We offer routine maintenance plans to spot problems early and keep your system clean. 
When repair needs arise, you will want to have an experienced team available to work on your furnace 24/7. At Beutler Air Conditioning & Plumbing, our years of experience combined with a quick response time ensure your heating system is functioning properly within a day. Call us anytime to discuss repairs that your heating system may need. Do not forget to check out our money-saving furnace repair coupons! 
Qualified Heating Contractors for All Heating Systems
Beutler Air Conditioning & Plumbing installs and repairs most of the heating systems on the market. Whether you have a heat pump or a furnace, you should keep our phone number close at hand for quick access to a qualified heating contractor who can handle regular maintenance as well as emergency repairs. If your energy bill is creeping up for no apparent reason, you hear strange noises from your boiler, or you simply do not feel consistently warm throughout your home or office, it is time to call a professional to inspect and identify the problem. 
In Northern California, there are days when a chilly wind blows incessantly, rain pours down, and all you want is to get away from the relentlessly cold and wet outdoors. It is during these times that we instinctively think of our warm homes and offices that await us with their snug, comfortable embrace of warm air and possibly a mug of something hot to drink. Our physical comfort is generally at the top of our priorities, so retreating to a cozy home helps remind us how important a dependable heating system can be. 
Call Beutler Air Conditioning & Plumbing Today
Beutler Air Conditioning & Plumbing is your reliable heating services provider in Sacramento, CA and nearby counties. Our professional team can quickly diagnose any issues with your HVAC or furnace. We will then use our proficiency to provide heating system maintenance and repair to return warmth to your home. Our heating specialists are ready around the clock to provide emergency repairs but will also gladly schedule an appointment for HVAC maintenance and tune-ups. Call us at (916) 646-2222 to request heating services in Sacramento, CA today.