Skip to Content
AC Installation & Replacement
Sacramento New AC Installations
Install a New and Efficient Air Conditioning System in Sacramento
If you think it might be time to replace your old air conditioning system, speak with our team at Beutler Air Conditioning & Plumbing to discuss installing a new AC. Designing a customized, high-efficiency layout might be a more cost-effective alternative to paying for frequent air conditioning repair services several times throughout the year. Speaking to a professional air conditioning specialist can help you weigh the cost and benefits to decide if it's time for a small repair or larger system replacement. Feel free to contact us anytime if you have questions about air conditioning installations around Sacramento, and make your decision with confidence.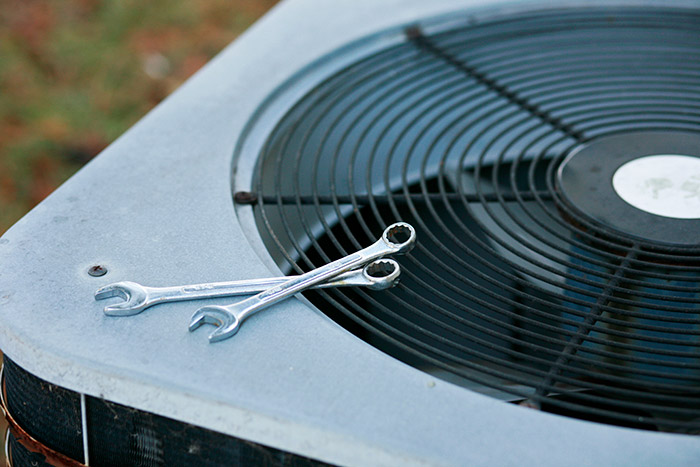 AC Unit Replacement
There are many reasons why it could be a more cost-effective option to replace an AC unit rather than to try to fix it. For example, if your old air conditioner runs on R22 refrigerant or is leaking Freon, you should get your unit replaced immediately. Our EPA-certified technicians can diagnose your AC system, remove the older unit, and replace it with a more efficient, eco-friendly alternative for a reasonable price.
Ductless Split Air Conditioning
When a traditional AC system isn't an option, we often recommend a ductless split air conditioning system as an affordable alternative. Our ductless air conditioning systems are not only efficient and economical but also provide heating and air conditioning in one convenient system.
Zone Control Air Conditioner Systems
Most families spend the majority of their time in certain main living spaces of the house, like kitchens and living rooms, sometimes keeping the doors to guest rooms and storage areas closed for days at a time. Why pay to cool every room in your home when you only need a few areas cool during the day and a couple bedrooms cooled at night? Beutler Air Conditioning & Plumbing has the solution for your utility bills: zone control air conditioner systems.
Feel free to contact us at 916-646-2222 anytime if you have questions about our air conditioning installation services or would like to schedule an on-site estimate.